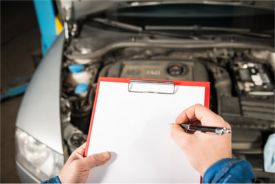 When considering the purchase of a used vehicle you want to make sure you choose wisely. Buying a used automobile can be a risky venture and a comprehensive vehicle inspection is necessary to make an informed purchase.
At Wolfson Automotive LLC, we will perform a pre-purchase used vehicle inspection for you. We'll check for excessive wear of critical components and try to spot items that either need
Full service auto repair in Phoenix.
| Day | Hours |
| --- | --- |
| Monday | 8:30 am to 5:30 pm - by appt. |
| Tuesday | 8:30 am to 5:30 pm - by appt. |
| Wednesday | 8:30 am to 5:30 pm - by appt. |
| Thursday | 8:30 am to 5:30 pm - by appt. |
| Friday | 8:30 am to 5:30 pm - by appt. |
| Saturday | closed |
| Sunday | closed |