Professional Automotive Services
Save 30 to 40% below dealer rates!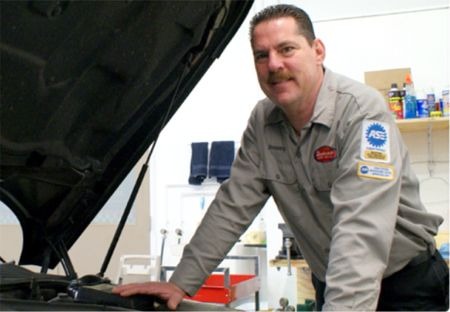 From oil changes to transmission overhauls, no job is too big or small; our highly experienced and skilled mechanics are qualified to work on any car make or model. So whatever your auto repair and service needs are, trust Wolfson Automotive LLC for prompt, honest, and affordable service.
We are trained and experienced in providing service to virtually all makes and models–foreign and domestic. We service American, Asian, and European cars. Auto repair for Acura, Audi, Buick, BMW, Cadillac, Chevrolet, Chrysler, Dodge, Ford, GMC, Honda, Hyundai, Infiniti, Jaguar, Kia, Lexus, Mazda, Mercedes Benz, Mercury, Mitsubishi, Nissan, Oldsmobile, Plymouth, Pontiac, Saab, Subaru, Toyota, Volkswagen, and Volvo.
Need work done on your European car? Our Certified ASE Master Mechanic provide professional auto repair on Audi, BMW, Mercedes Benz, Saab, Volkswagen (VW), and Volvo.
Auto Repair Services Include
Jeremy is an absolute pleasure to deal with and does fantastic work at a fair price. He worked on my Off-Road/Sand Buggy that is based on a Classic VW Myers Manx and has significantly improved it's reliability/durability. He handles my questions patiently and has taught me several things along the way. Great communication and follow-up.
Jason S.
My 1998 Lexus ES300 was due for a new timing belt and transmission fluid service so I jumped on Craigslist to locate a local (non-franchised) ASE Certified Master Technician. As a home-based business owner I prefer to support other home based businesses, so I specifically search out those individuals who prefer to work for themselves.
I shot Jeremy an email to get an idea of pricing for the timing belt and associated parts, including water pump, tensioner & drive belts, and the trans fluid service. Jeremy promptly replied with a competitive quote and we scheduled the appointment to get the work done. I dropped my car off in the morning and it was done that afternoon… Read more
Mark G.
Jeremy is very professional and technically inclined. I took my Volvo there after much frustration and disappointment from two other Volvo specialty shops. Jeremy was able to diagnose the problem which was not able to be fixed, according to the other shops, and at a fraction of the price. Great communication, thorough and complete diagnosis, and is a great guy overall. If you have a Volvo or Saab, I would not take it anywhere else.
Jack F.
| Day | Hours |
| --- | --- |
| Monday | 8:30 am to 5:30 pm - by appt. |
| Tuesday | 8:30 am to 5:30 pm - by appt. |
| Wednesday | 8:30 am to 5:30 pm - by appt. |
| Thursday | 8:30 am to 5:30 pm - by appt. |
| Friday | 8:30 am to 5:30 pm - by appt. |
| Saturday | closed |
| Sunday | closed |