Vintage or Classic Vehicles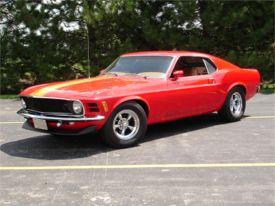 Do you own and love a 1966 Mustang?  Maybe you own a classic Chevelle or old Corvette.  Wolfson Automotive LLC can perform expert repairs and tuning of your vintage, classic, or muscle car.  At Wolfson Automotive LLC, we're quite familiar with items found on classic, older cars such as carburetors, distributors, and mechanical fuel pumps.  And yes, we still know how to set the dwell angle.  The owner, Jeremy Wolfson, owns a classic car and enjoys offering this niche service to his customers .
you, just stay current on your car's maintenance schedule  and you are far less likely to have unpleasant surprises.  At Wolfson Automotive LLC, we can provide you with a helpful car maintenance checklist so you know what important services your car needs and when they are due.
Full service auto repair in Phoenix.
| Day | Hours |
| --- | --- |
| Monday | 8:30 am to 5:30 pm - by appt. |
| Tuesday | 8:30 am to 5:30 pm - by appt. |
| Wednesday | 8:30 am to 5:30 pm - by appt. |
| Thursday | 8:30 am to 5:30 pm - by appt. |
| Friday | 8:30 am to 5:30 pm - by appt. |
| Saturday | closed |
| Sunday | closed |